Nowadays, custom packaging is on-demand for wrapping products uniquely. Custom packaging is vital whether you produce luxury and fragile products or traditional items. However, such boxes are designed with different types of packaging materials and come in various unique sizes, shapes, and styles depending on the specific product's packaging needs.  
In addition, there are no limitations to personalizing a box. You can print whatever you want to display on the boxes to gain attention. Customization is simple and easy. But getting a unique and appealing idea is a matter to think about. Suitable paper material and other printing techniques are important to creating lavishing packaging boxes. 
List of Top Types of Packaging Materials
Paper materials come from low to high-end qualities. You can choose from depending on your needs. However, the cost of the paper materials depends on the type of the paper and its quality. Each product has unique features like food, cosmetics, retail, and luxury gift items. 
All these types have different features and require custom packaging boxes with specific security levels. For example, for wrapping a food item, it is necessary to use secure, eco-friendly, and nontoxic paper type to prevent damage from inside and out. 
However, custom rigid boxes with premium outlooks are necessary for a luxury item. Product protection and visual display depend on the type of packaging material. There are various types of packaging materials. Let's explore them in detail:
CardStock
Cardstock is a thick and durable paper that is commonly used for crafting packaging boxes. However, such material is flexible for design and personalization. It is often preferred over regular paper because of its sturdiness and ability to hold heavier materials such as glue, ink, and paint. 
Cardstock comes in a variety of colors, textures, and finishes, and it can be found in most craft stores and online retailers. Whether you are creating invitations, scrapbook pages, or other paper projects, cardstock is a versatile and reliable material to work with.
Corrugated Paper
Corrugated cardboard material is the most important among the types of packaging materials for creating packaging and shipping boxes. Flutes are used between the layers of the cardboard paper to enhance the flexibility and protection level. 
Depending on the security level, you can add layers of cardboard paper, including flutes. However, there are various types of flutes. Such paper is widely used worldwide for creating product packaging boxes. 
Such paper-type features are flexible, durable, easy to customize, and budget-friendly. However, it is a versatile paper to create high-end packaging and shipping boxes. It is primarily used for creating shipping cartons. 
Cardboard
Cardboard is the most thicker and sturdy type of packaging material. Such paper is a thick, durable, creative, and flexible type of paper made from recycled materials. It is commonly used for packaging, shipping boxes, and creating displays and signs. Cardboard paper is known for its durability and ability to withstand wear and tear. 
All these features make it a popular choice for shipping and storage needs. It is also environmentally friendly, as it is made from recycled materials and can be recycled again after use. It is a highly secure paper material so that you can create packaging boxes for luxury and fragile items.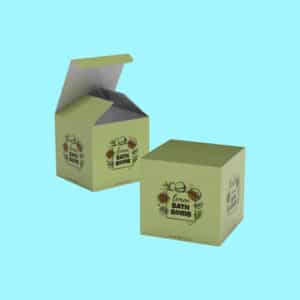 Kraft Paper 
Kraft paper is a  cheap, recyclable, eco-friendly, and biodegradable paper type. However, it is a popular choice among different types of packaging materials. Kraft paper is ideal for a variety of uses due to its strength, durability, and versatility. It is often used for packaging, wrapping, and shipping because it can withstand heavy items without tearing or ripping. 
Kraft paper is also popular for crafts, as it can be easily cut, folded, and decorated. In addition, it is environmentally friendly, as it is made from recycled materials and can be recycled again after use. Overall, kraft paper is a reliable and practical choice for a wide range of applications.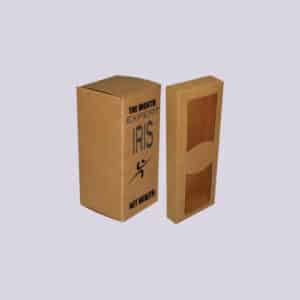 Paperboard 
Paperboard is not just a simple paper. Such paper type is long-lasting and adaptable to create an unmatched security level. When designing the boxes, they are ideal for giving them aesthetic shapes, styles, and designs. You can use such paper types to wrap products such as highly fragile or solid products where security and presentation matter. 
Bux Board 
These boxes are used occasionally. However, they are popular due to their toughness, affordability, and ease of customizing into any shape and style. On the marketplace, it is found as the more superior and valuable product packaging. 
It is the best option for the e-commerce business that is looking for packaging that retains the product's safety and presents the products as branded and innovative. And that's why custom boxes should be your first choice.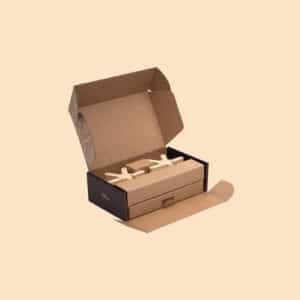 Rigid Stock
Rigid stock is renowned as premium stock and is used to create custom boxes for luxury items. It is one of the most rigid, creative, and costly among different types of packaging materials. Such paper type is used to give the products a lavishing visual perception and high-end security to ensure safety. You should pick rigid boxes for wrapping your products for various reasons.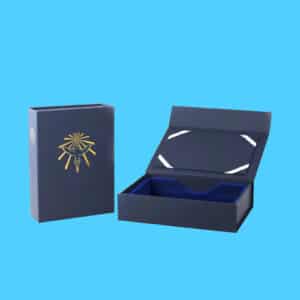 Premium boxes make the product noticeable and highly perceivable. However, it is a first step to gain attention to make sales. Custom rigid paper is essential if you want to set your brand apart from the crowd while still empowering the product with high-end safety.