Cannabis Pre-Roll Packaging Boxes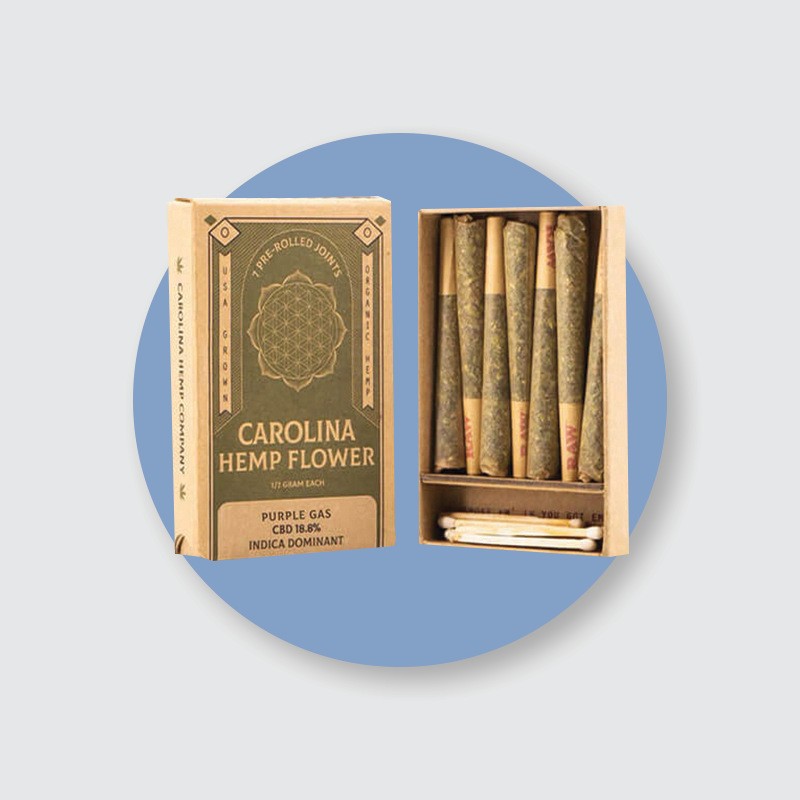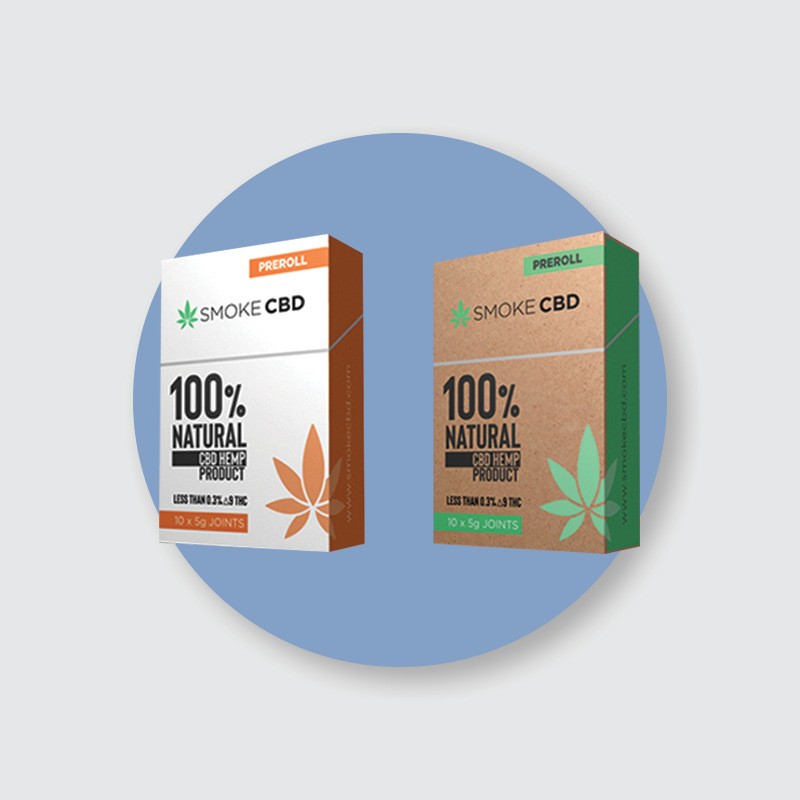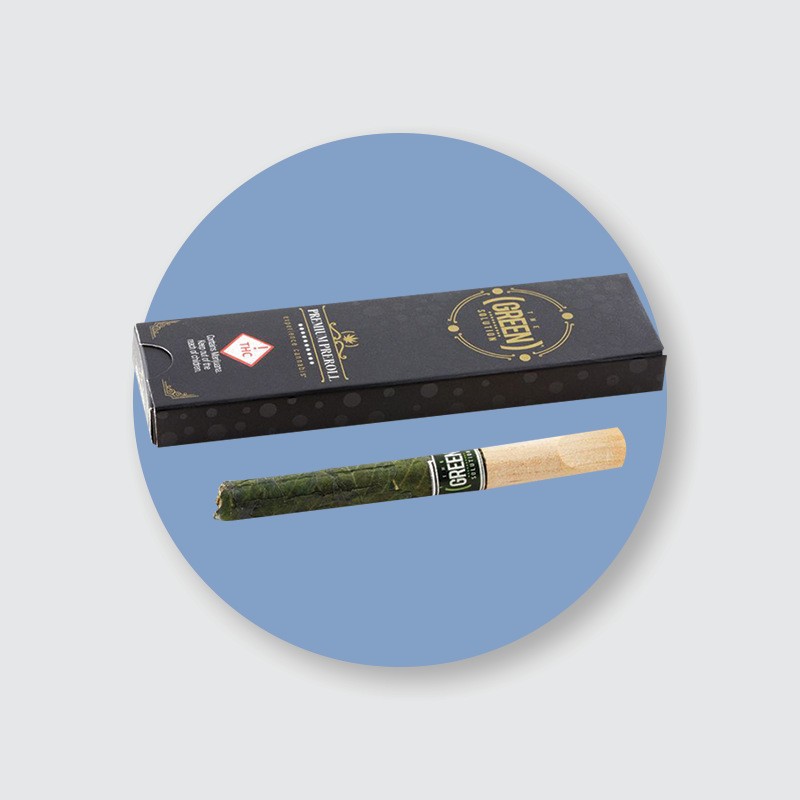 Description
Producton Specification
Description
Pre RollIdeal Custom Boxes can create custom-made Cannabis Pre-Roll Packaging Boxes to protect your Pre-Rolls from damage. Each box that you order with us is customized with the features that you require to protect your CBD Pre-Roll jars.
Make Your Pre-Roll Boxes Presentation Extraordinary
You can enhance your presentation and protect your Pre-Roll Shelves to make them more attractive. CBD Pre-Roll includes all the cannabinoids in hemp. It is organically produced from hemp plants. Because Cannabis Pre-Roll is sold in bottles that are susceptible to cracking, breaking, or leakage from bumps, shocks, or jostle, it is important to keep them in secure CBD Pre-Roll boxes. This will ensure the product delivers the same soothing effects you want.
Why Choose Pre-Roll Packaging Over Other Options?
Packaging boxes can be used to enhance product safety and brand image. The Pre-Roll packaging box offers a solution for products by protecting them from environmental damage. Ideal Custom Boxes provides the best custom-made packaging boxes in a variety of sizes, colors, and shapes. These are just a few of the many packaging options available.
Pre-roll box
Cone for Pre-Roll packaging
Pre-roll tubes
This packaging will give the product a unique look that will stand out.
Customization Options for Custom Cannabis Pre-Roll Packaging Boxes
To ensure that the CBD Pre-Roll's soothing ingredients are protected, high-quality materials are used. This is important to quickly relieve pain and discomfort. With our help, you can personalize the Pre-Roll box that suits your needs.
First, you need to specify the dimensions of the box that will be made for the Pre-Roll bottles that you wish to pack. After you have specified the dimensions, upload any designs, images, or templates that will be printed on the boxes. Next, choose the number of custom-made CBD Pre-Roll boxes that you require, then make payment at checkout to have them delivered to your home or office in the USA within the time frame you specified.
Custom CBD Pre-Roll Boxes of Versatile Stock and Printing
Although cannabis sales are subject to strict regulation and monitoring, the product must be promoted in a way that reaches customers. Ideal Custom Boxes' pre-roll packaging boxes are known for being a significant part of a brand's uniqueness and popularity. These pre-roll packaging boxes come in many sizes and shapes, including rectangles, cubes rolling strips, squares, and rectangles.
These boxes can be made in any shape or size that suits your needs. At reasonable rates, you can even get different types of high-quality packaging boxes. Ideal Custom Boxes can be considered a one-stop solution for all pre-roll packaging products. You can customize it and have many presentation options.
Custom Printed Cannabis Pre-Roll Packaging Boxes
Packaging can tell you a lot about the product's nature. Ideal Custom Boxes use certain building materials to make packaging boxes for particular products. Our Custom Printed Boxes indicate the importance and value of each item contained in them.
After much consideration and thought, top brands and companies choose the materials that will be used to make their product packaging. They choose the one that gives their product the desired appearance and look.
Pre-Roll Packaging Boxes with Appealing Designs
It is important to choose the right box manufacturing material. Every product has its packaging requirements. They are essential for packaging boxes to function properly. These requirements relate to the product's size, shape, or appearance. The choice of material for building also depends on the product's nature.
It is important to consider how a box holds a product. This creates a lasting impression on the buyer. The Custom-Printed CBD Pre-Roll Boxes give these products the look they desire. For the production of CBD Pre-Roll Boxes, we use high-quality cardboard sheets.
These Custom-made CBD boxes are designed by professional designers. Designers can create appealing and attractive box designs using customizable building materials. Our Custom Pre-Roll Boxes enable our customers to display their products in front of their customers.
Customers are more focused on the item's packaging design than the quality of the product. Customers should find packing designs that are appealing and attractive. Innovative products such as Cannabis Pre roll Boxes have been created to make a lasting impression on customers' minds.
Pre-Roll Cards Cannabis Cardboard Boxes can be made in unique styles and shapes that grab the customers' attention immediately. We use modern technologies and tools to create these types of packing boxes.
Wholesale CBD Pre-Roll Packaging Boxes
Pre-roll box wholesale orders are a great way to reduce the production costs of your business and to ensure that you have what you need when it is needed. This is a proven way to market a product. Ideal Custom Boxes understand the needs and want of the market. We always struggle to make our consumers pleased.
Why choose Ideal Custom Boxes for Cannabis Pre-Roll Packaging Boxes?
Quality
Ideal Custom Boxes offers CBD Pre-Roll Packaging Services of high quality, which is a great solution for all types of cannabis products. These boxes protect the product from damage and provide protection.
Worldwide Service
We offer pre-roll packaging boxes that can be customized with logos, dimensions, colors, shapes, and other details. We even provide our pre-roll packaging service in countries like the UK, Canada, etc.
Unlimited Customization
Our customers have the option to select their boxes according to usability and functionality. Customers can choose the color, shape, and design they prefer. The packaging service we offer in Canada and the UK is the same as it is in the USA. Customers can even choose to have their brand logo printed on packaging boxes. Customers can choose from a variety of options, including embossing and other methods.
Modern Technology and Equipment
All the tools required to create custom pre-roll boxes with a stunning look are available to us. We use modernized design techniques for embossing, debossing, and other finishing touches to give our boxes elegance and style.
Companies and brands that are top in their industry can emboss, deboss, or emboss their logos on Customized Pre-roll Packaging Boxes. They look stunning and attractive.
Our Knowledgeable Customer Service
Ideal Custom Boxes offers its clients the most customized packaging solutions to meet their specific needs. Customers can rely on our high-quality packaging boxes and stunning designs. They can convey their brand image to their valued customers.
Producton Specification