The success of brands depends on the strength of their loyal customers. However, the more customers you have, the more powerful your brand will be. 
Consumers only interacted with products with stunning visual displays. And among different products, a creative product always wins the customers and customers go through the products and choose only the impressive item.
Many brands ask what the unboxing experience is. How does it directly affect product sales? Are you looking for answers to such questions? Let's explore what is an unboxing experience in-depth:
What is an Unboxing Experience?
The unboxing experience refers to the physical interaction with the product. It can be good and memorable or bad depending on the visual presentation of the box. If customers receive a product in unusual packaging, they are curious about the product and its quality. 
If your product packaging succeeds in making your first experience creative, you can expect more sales and brand awareness. However, creating a first experience is great for creating an impressive marketing example.
How Does a Good Unboxing Experience Help Increase Your Sales?
A happy customer is the strength of a brand. Customers who love your services always work as your branding assistant and look after your products no matter how many brands are there. However, they admire your brand, keep posting on social media accounts, and suggest others to at least one experience. Meanwhile, unhappy customers can be your biggest competitor, and keep what they can to let your brand down. 
Build a First Impression
The first impression is the last impression when buying a product. Customers judge the products at first sight. In this modern age, no one has too much time to explore each product, but visual display is the only thing that speaks to customers. And if the first impression is good, it will lead to making a sale.
Increase Customers Loyalty 
How does custom packaging increase customer loyalty? The loyalty of customers tells that they are happy with your products and quality. And if they are satisfied with the product's packaging and quality, they never walk to other brands whether they are more attractive and stylish.  
Customers Trust in Productivity 
Customer trust in your brand is worth it to achieve business goals. But how to be trusted? It's simple and easy. You don't need to add more functionality to product packaging, but simple, unique, modern, and detail-oriented packaging instills confidence in quality in consumers. Without seeing the product, they buy the product because they are satisfied with the visual features shown on the boxes.
Encourage Customers to Purchase Products
Customers who are familiar with your brand quality, trust whatever you produce, but how to acquire new customers as there are many brands available in the store? It is the main reason to grab customized boxes. However, customized visual displays encourage new consumers to at least give it a chance. However, a unique and creative visual perception always helps win customers. 
How to Customize the Boxes to Build an Impressive Display?
Want to provide innovative perceptions to enhance sales? However, it needs skills and perfect materials to construct the boxes that fulfill packaging and high-end marketing needs. So, if you want to have a great unboxing experience, you can get help from us. With years of experience and modern technologies, we let you produce an innovative solution that perfectly fits your needs. 
Add Deal Offers
Many customers look for deals to purchase luxury items. And if you have creative productivity and also offer coupons, it helps you acquire new customers. Your customers can save money and it can be a good idea to grab new consumers.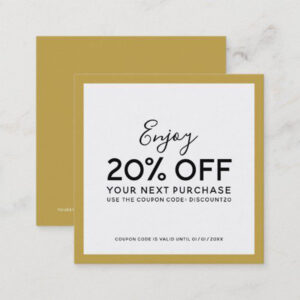 Themed Boxes
Custom themes play a vital role in making your products visually unforgettable. However, it would be a great way to make the boxes noticeable the most. A unique theme would be a great idea to make customers curious about productivity. And also encourage them to take out the product and unbox to see what's inside and how creative that is. 
Include a Guidelines Inside
Add a user guide for unboxing the product at each step to opening the box. However, it can be a good idea to create a memorable impression on customers. And also helps customers to use the product in the right way. 
Eco-Friendly Product Packaging 
In this modern age, consumers are educated and know what is good for them and the environment. Therefore, they prefer product packaging as eco-friendly. However, a stunning box, including eco-friendly features can be a great idea to impress customers.
Include Box Partitions or Inserts
Adding inserts or partitioning a box is a modern, unique, and creative way to store the product. However, it increases the product's security to prevent damage and enhance the unboxing experience. When customers open the box and find the exceptional product in well-structured arrangements, they just say Wow! 
Add Different Product Instances
Your product may have special variations with different tastes and flavors. So, when you customize the box, you should add particular product samples to the boxes and align them creatively to make customers aware of other products. However, it helps in marketing your brand and encourages them to buy. However, it also enhances the unboxing experience so you don't forget them for the next purchase.